Dynamic Horsemanship Program
Dynamic Horsemanship Program
For Mind, Body, and Soul
Private Lessons:
If interested in Private Lessons, please inquire for availability. For Horse School, Summer Programs, and Kids After School Programs, please follow the link titled 'Kids Programs'.
Victoria's articulate instruction along with her positive and engaging coaching style make for a horsemanship experience that is illuminating, physically challenging and immensely rewarding. Infusing her gritty reined cow horse sensibilities with natural horsemanship principles and classical dressage fundamentals, she has designed a program that is compelling and fulfilling for horse and rider.
Lessons:
Lessons are offered for beginners to advanced riders, on our horses or yours; lessons are offered in private or semi-private formats.
Group Classes:
Group classes are offered in a variety of formats and range of disciplines. Examples include reining fundamentals, advanced schooling maneuvers, groundwork techniques, or simply a group of like minded friends looking to ride and learn together.
Cow Classes:
Cascadian Stables sometimes keeps a herd of fresh cows on site for both training cow horses and to hold group cow classes with. Victoria's extensive experience within national caliber reined cow horse programs provides a rare opportunity to learn pro level insights and techniques in a relaxed and fun atmosphere open to all.
Somatic Equitation
These lessons combine aspects of Equine Therapy and Somatic Experiential Equitation into a unique and engaging riding lesson.
Somatic, meaning of the body, and equitation, meaning riding skill. Victoria integrates horsemanship principles with somatic and healing arts wisdom and technique. This practice combines equine facilitated learning and psycho-spiritual development with natural horsemanship, biomechanics, and sports medicine.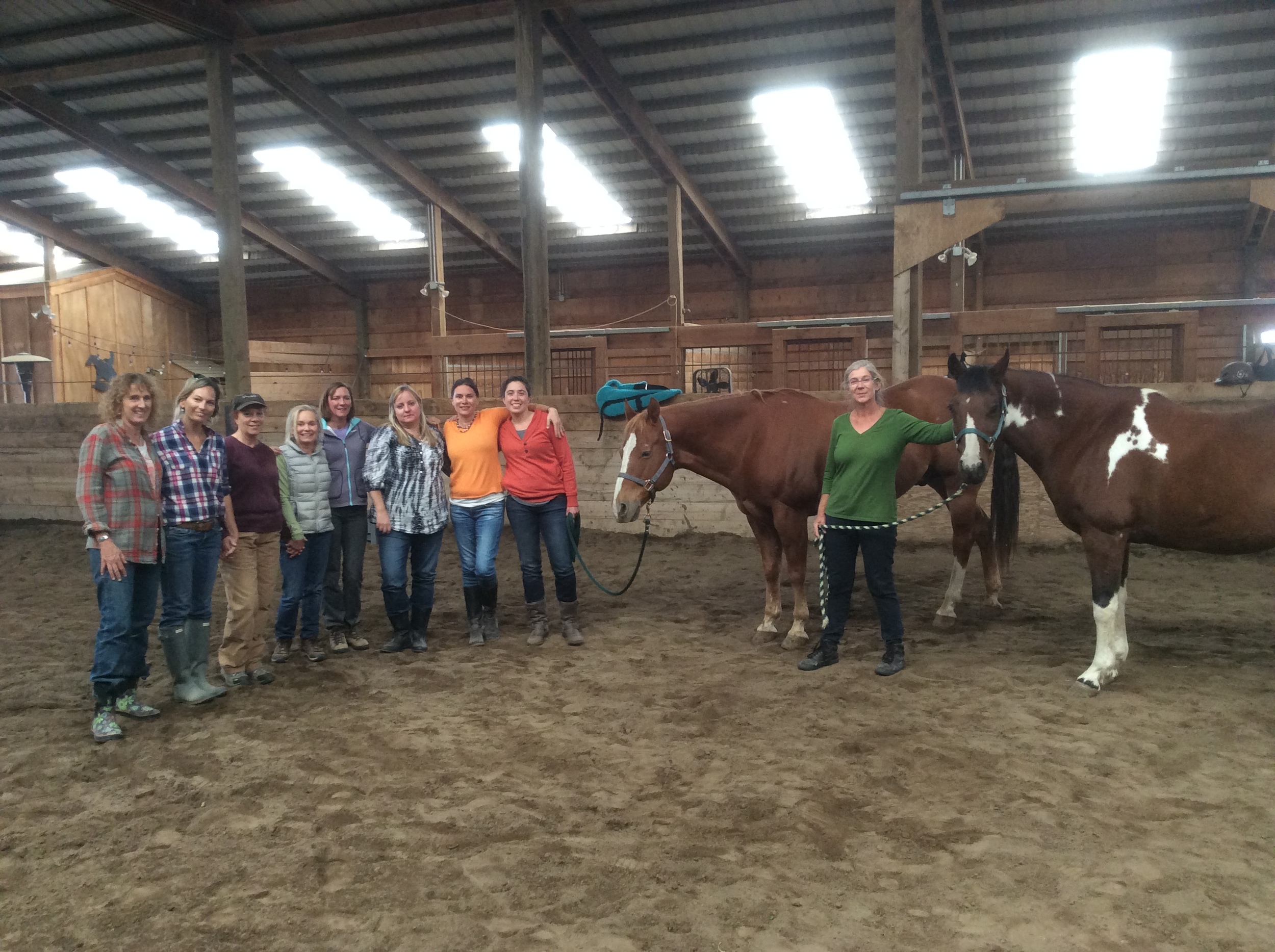 Somatic Equitation- A holistic equitation practice designed to nurture mind, body, and soul for horse and rider. All levels welcome, no prior horse experience necessary!
One hour private or 90 minute semi-private sessions include groundwork and riding exercises with your horse or one of ours. Students will gain:
Elevated riding skills, including balance, feel, rhythm and timing.

Intensified connection with their equine partner.

Increased core strength, flexibility, and physical conditioning.

One of the most interactive, challenging, and fun workouts you'll ever experience.
Custom Progressive Packages Available